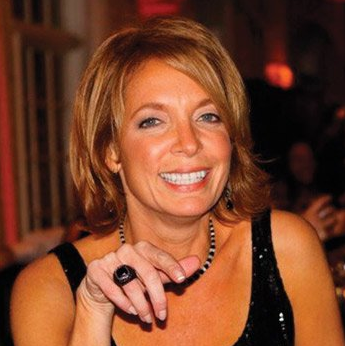 Every July 4th, the TV channels roll out "Yankee Doodle Dandy," the story of Broadway's Cohan family that won Jimmy Cagney an Oscar. "Mr. President," Cagney intones, "My mother thanks you. My father thanks you. My sister thanks you. And I thank you."
The Cohans would appreciate that something of a stage sequel rose in their wake and that, still, the show must go on. A family-centric showbiz family named Prince – originally out of White Plains, now Mount Kisco, and originally mom, pop, brother and sister – continues across 50 years and 300 events annually to break a leg by giving the audience what it wants.
"When we started, it was mostly orchestra music," Jill Prince said. "Now, we find the client's needs and match them with the music and entertainment that would fit their event." That match could mean the classical strains of Mozart or the hip-hop beat of Beyonce. It could mean photo booths, or jugglers, or a Vegas night with croupiers and showgirls, even living statuary.
Music, however, remains a powerful part of the equation. "If I go to an event and there's no music it's sort of flat, no pun intended," Jill said. "It makes for a better ambience."
Fifty years ago, Westchester County bandleader Hal Prince – no relation to the Broadway producer/director – and his singing wife Anabel founded Hal Prince Music and Entertainment. They had met when he was trumpet player in the Concord Hotel house band in Sullivan County and she was a singer in the lounge. Their coworkers included Buddy Hackett and Steve Lawrence and Eydie Gormé.
The Princes' boy Jay, now 56, and girl Jill, "forever young" in her words, joined the troupe and it is going strong today as Hal Prince Music and Entertainment, handling the full panoply of entertainment for the full gamut of events.
Jay called his house band work "our meat and potatoes," saying he performs about 80 gigs per year. His résumé include guitar work for disco queen Donna Summer. Jill, although a trained classical pianist and former Jazz Band member at Yonkers' Roosevelt High School, handles the business side.
"At weddings we can provide 10 violinists to play as the guests stroll from cocktails to the dinner," Jill said. For those with a medieval bent, Hal Prince can arrange for heralding trumpeters in medieval tights. A reception can feature a DJ, the Jay Prince Band (10 to 15 pieces) or a combination of both. When Hal Prince hires musicians, Jill said, "They are the best musicians in the tristate area." The company provides DVDs of its contract talent for advance planning.
Corporations and nonprofits are among the Hal Prince's 300 clients-events per year. Jill said photo work is popular at business gatherings, whether ongoing during the event and broadcast on plasma screens or as a red-carpet paparazzi-themed entrance. "We supply the photographers, celebrity lookalikes, even the plasma screens," she said. "Whatever is required."
A recent trend, Jill said, is for a DJ to spin songs while a live backup band plays. She called it "the equivalent of really amazing karaoke at your party." DJs are popular at younger gatherings, including bar/bat mitzvahs, while the recent Business Council awards dinner in New Rochelle featured a Hal Prince-designed Hollywood reality.
Hal Prince died in November 2010, but Anabel still sings, dividing her time between Florida and Somers. "She was an orchestra leader for many years and now sings primarily for enjoyment in her community chorus," Jill said. "She'll sing for friends, at events, breaking into impromptu song. If it's a milestone birthday, she's likely to sing something."
The company's talent stable includes bands, orchestras, DJs, string quartets, harpists, strolling violins, soloists, duos, trios, theme bands, jazz groups "and more." Besides its Main Street, Mount Kisco, office, Hal Prince maintains a presence in Manhattan by appointment at 146 E. 37 St. The web address is halprince.com.
That's showbiz from Westfair Online