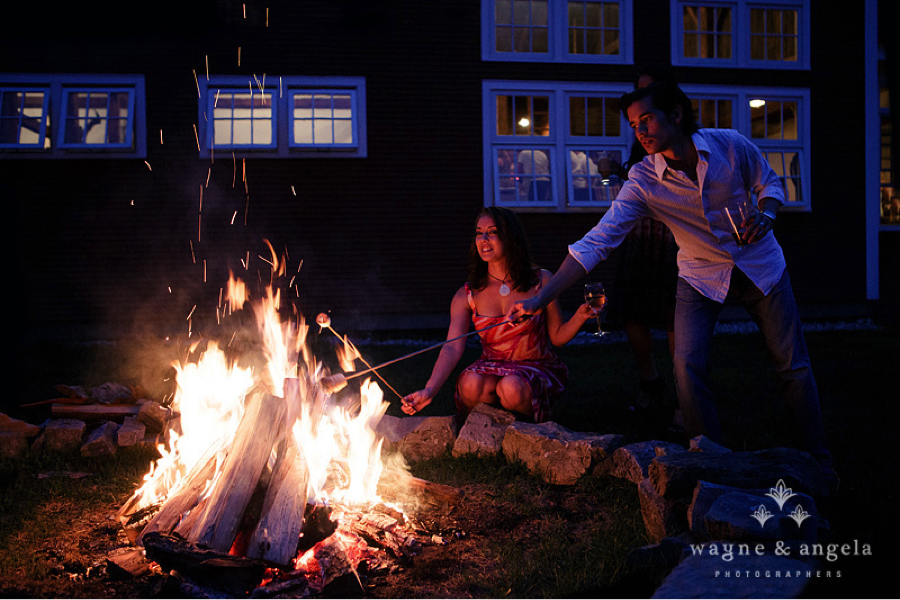 Jill and Jay Prince of the nationally acclaimed Hal Prince Music and Entertainment, share their destination wedding experiences and offer insights and tips to ensure a memorable day.
How would you define a destination wedding?
J&J: Many of our New York City and Westchester County brides and grooms know that you actually do not have to go very far to "get away."  Our definition is anywhere that is a little more than an hour outside of Manhattan, where guests are included in more than just the wedding ceremony and reception.  Perhaps the festivities start on Friday late afternoon, with a cocktail reception, and rehearsal dinner.  Saturday there can be non-wedding activities planned, followed by an evening wedding and celebrating into the night.  Sunday morning family and friends can get together one more time for brunch, or maybe a round of golf, or a hike.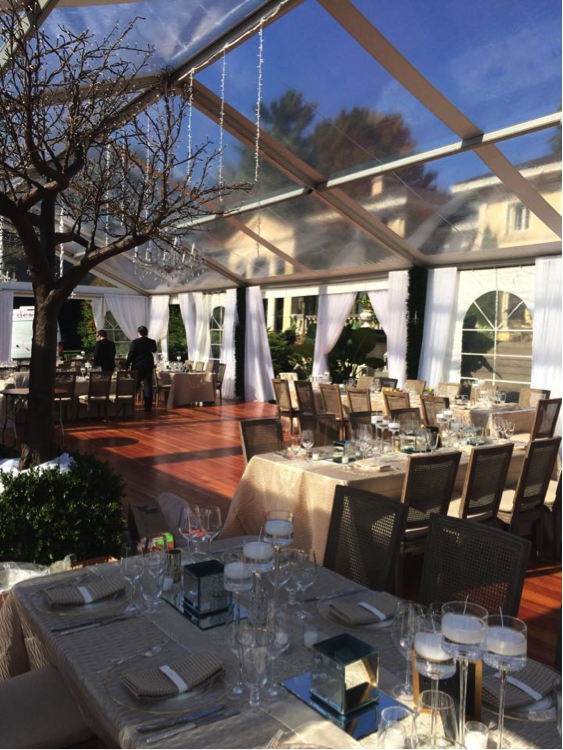 Where has HPM performed at destination weddings?
J&J: We've traveled all over New York, Massachusetts, Connecticut, and Vermont, and as far as Rhode Island, Chicago, Cleveland and Miami. Summer 2014 we were at Brotherhood Winery in Washingtonville, NY, Benmarl in Marlboro, NY, The Wheatleigh, in Lenox, MA, Twin Farms in Barnard, VT,  Riverside Farm in Pittsfield, VT and White Gate Farm in East Lyme, CT.
"Thank you for being so incredibly accommodating and awesome, as always. Oscar and Steve were amazing  – almost everyone was up on the dance floor all night. It was so perfect – Liam and I could not have been happier."
– Jessica, Wedding at Brotherhood Winery
What is it about destination weddings that you like so much?
J&J: Weddings are always special, but destination weddings are extra special because of the unique, and typically beautiful, location.
How does Hal Prince Music prepare for a destination wedding?
J&J: Our number one priority is establishing good lines of communication with the event planner, and the venue facility manager.  The logistics of what happens when is critical, so we do not conflict with other weekend activities.  Making sure we have "clean" and reliable power, especially for more remote locations, like farms and parks, is a must. It is also important to make contingency plans for bad weather.  You know what they say about New England weather; "If you don't like it, wait a minute, it will change."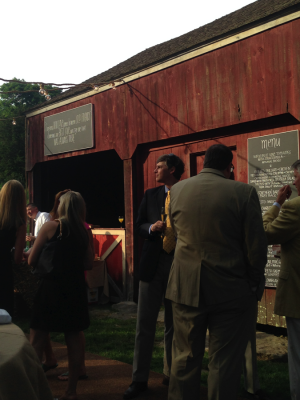 "SO great to work with you, Jay, and thanks BIGTIME for putting up patiently with weather, general farm logistics – So what if the police wanted to shut us down? It just means your music was rocking the neighborhood!" – Josh Chalmers, CEO Earth2 CHANGE THE WORLD BEFORE BEDTIME – Wedding at White Gate Farm in East Lyme, CT
Does the couple pay for your travel expenses?
J&J: Yes, travel and lodging for the entertainment staff is standard within the industry.  Each company has different rates based on travel distances and accommodations.
What kind of musical scenarios do you play during a destination wedding?
J&J: If you have a whole weekend of events planned, you could have a three piece jazz band for the rehearsal dinner and a DJ for after party, or a guitarist around a camp fire.  On your wedding day, a string quartet or harpist for ceremony, a Calypso band for the cocktail hour, or  a 5 – 10 piece band for the reception.  Not done yet? A pianist for Sunday brunch.
One couple requested a New Orleans' style marching jazz band to lead the wedding party from the cocktail hour to the wedding reception. The guests came in dancing and hardly ever sat down!
What's the advantage of bringing your own musicians to a destination wedding?
J&J: The biggest advantage is the convenience of "shopping local." New York City is the best place to find top quality professional bands, musicians and entertainers.  You can easily meet and hear them close to home, and build a rapport, so there is one less thing to worry about on your wedding day.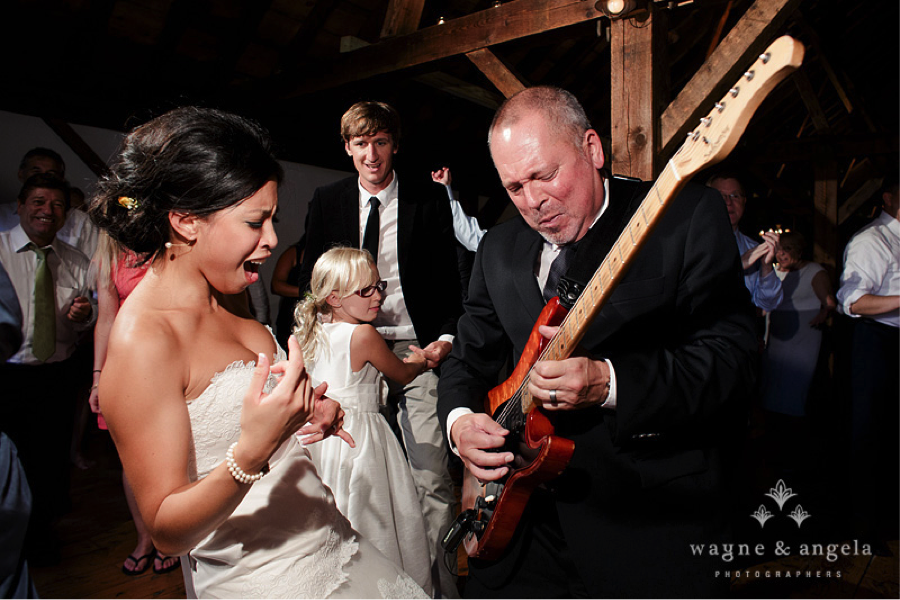 "Our friends are still talking about how fabulous you and the rest of the folks of the Hal/Jay Prince Band were."  -Liz & Danny Poster
What do you think is behind the local destination wedding trend?
J&J: The Slow Food and Farm to Table movement has had a great influence on how and where people are having weddings.  Outdoor weddings and receptions on farms and vineyards, seem to be all the rage.  The style ranges from rustic to opulent, but there's a need for simplicity and getting back to nature that is driving it.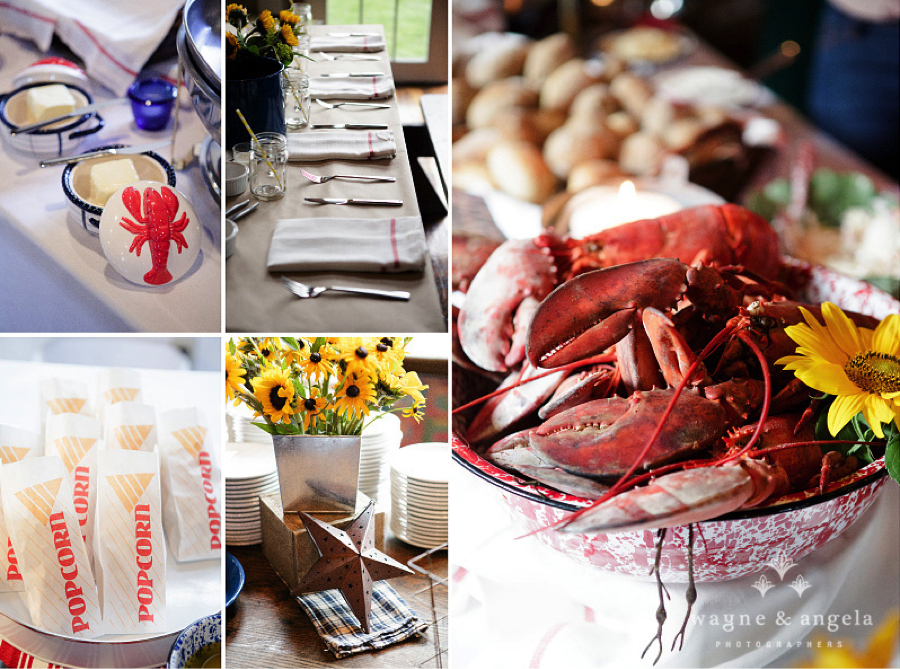 What trends are you seeing in destination wedding music, and wedding music in general?
J&J: Since the advent of "suggested music" like Pandora and Spotify, we're seeing more diverse music requests, where indie rock and alternative oldies, like the Allman Brothers and The Grateful Dead, are mixed in with 60's Motown, 80's pop, R&B, and Top 40 hits.
What are some ways that couples can infuse their personalities into their destination wedding?
J&J: Many times, the venue has a sentimental value; brides and grooms want to return to the special place where they vacationed together, or where they got engaged, and share that specialness with their loved ones. The choice to have a destination wedding is already a reflection of the couple's personalities.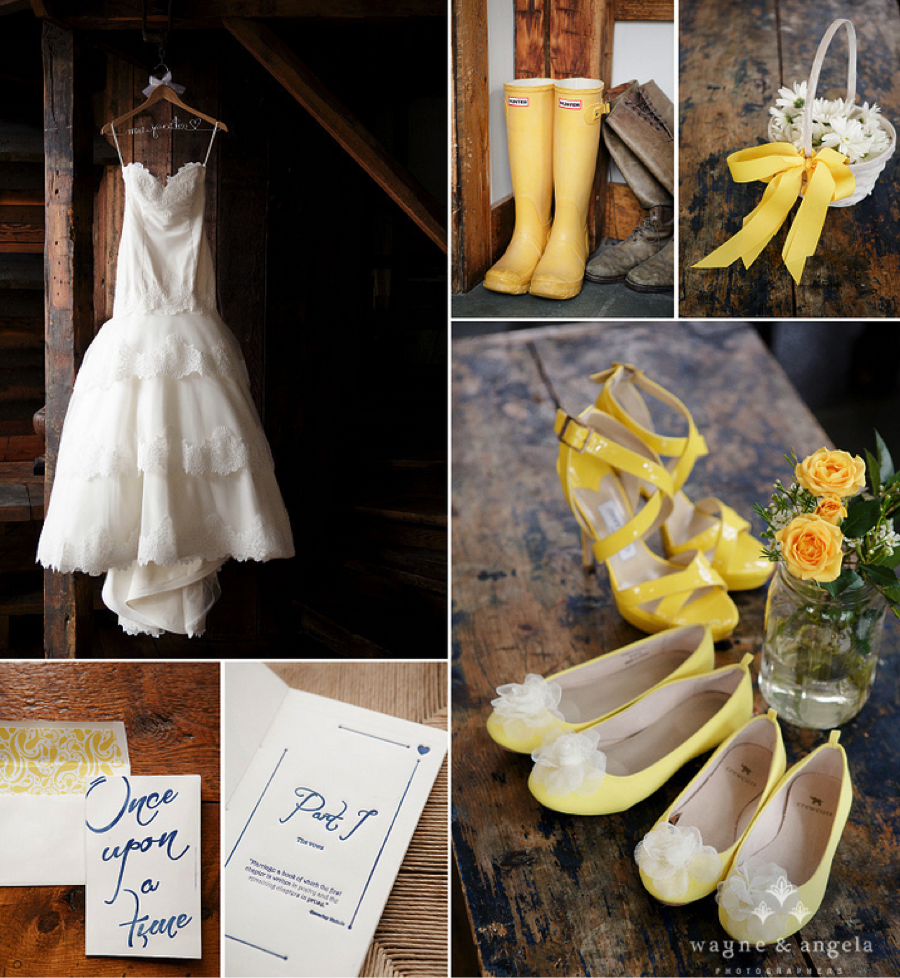 Adding a theme on top of the destination is another way to make a statement. At an event at Monteverde at Old Stone, in Cortlandt, NY (only an hour from Midtown) the theme was Dungeons & Dragons.  We teamed up with our friend Ali Barone, and sent DJ Anthony and MC Oscar to lead the festivities.  A harpist played during the ceremony and cocktail hour.
"The wedding was amazing and both Oscar and Anthony were wonderful – they got everyone up and dancing for the entire night! We got a ton of compliments from guests about the music selection."
-Weiyi and Jason
What tips can you provide to couples considering destination weddings?
J&J: The most important question to ask, is if the venue has staged a wedding there before.  Then ask follow up questions to learn how it went, or if weddings are a typical event.  If they do not have a wedding coordinator on site, you should hire one to take care of all the details.  Local weddings are hard enough to coordinate, and an event planner will be worth their weight in gold for a remote location.
Be sure to consider the season and timing of your event, and the impact of a destination location on you and your guests' budget, and overall experience.
Know the laws and requirements of getting married in your destination's state or town. In Massachusetts, for instance, you have to get the marriage license in Massachusetts, and your officiate needs to be licensed in Massachusetts as well.
Any parting words?
J&J: Hal Prince Music and Entertainment has been performing at destination weddings before they came into fashion. We love them for the extended time family and friends can spend together, at a resort or bed and breakfast, especially newly joined families.  Our musicians and entertainers love to get out of town, too. 😉